East Coast Begins to Dig Out from Winter Storm Jonas' Aftermath. Call The Duke Company for Fast Delivery, the Best Value on Bagged Salt, Deicers and Construction/Snow-Removal Equipment Rentals.
The Duke Company: 607-347-4455  (Ithaca NY) or 585-292-9870  (Rochester NY).
Or we can give you a quick quote via our web portal.
Winter storm Jonas has headed out to the Atlantic Ocean, leaving many buried in record breaking snow levels, canceled flights/travel delays, and coastal flooding. The Duke Company is here to assist you, now and in future events with a wide selection of American Rock Salt, Deicers (e.g., MAG®Pellets), snow removal and construction equipment rentals; as well as. construction heater rentals. Our expert customer service is here to answer any questions or concerns about solutions that best suit your needs.
CNN reported the following statistics:
"• 40 inches of snow was recorded in Glengary, West Virginia; 39 inches fell in Philomont, Virginia; and Redhouse, Maryland, received 38 inches.
• 25.1 inches of snow at Central Park, the third-largest snowfall on record.
• More than 28 inches of snow at Dulles International Airport, the second-largest snowfall recorded there. Baltimore's BWI notched 29.2 inches.
• At least 14 people dead (six in North Carolina, three in Virginia, one in Kentucky, three in New York City and one in Maryland).
• 11 states declared states of emergency: Georgia, Tennessee, Pennsylvania, Maryland, Kentucky, North Carolina, New Jersey, New York, Delaware, Virginia and West Virginia. Washington, D.C., has declared a "snow emergency."
• 8,569 flights canceled for Saturday and Sunday, according to FlightAware.com.
• More than 74,000 people without power."
NASA Photo of Winter Storm Jonas
Thunder and lightning during winter storm Jonas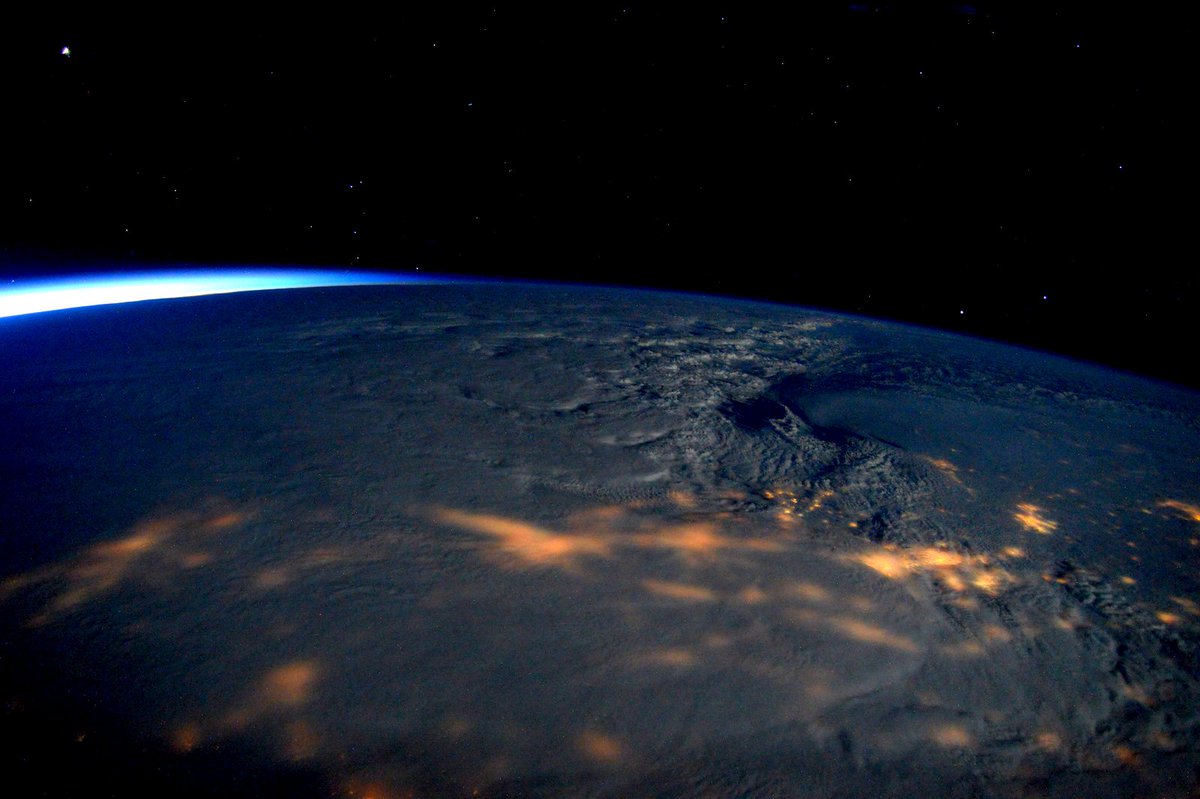 CNN stated: "top officials warned that danger lingered even as the storm headed out into the Atlantic Ocean. Washington Mayor Muriel Bowser said that dropping temperatures still pose a risk. 'We will see continued slick and dangerous roadways, so continue to stay off the road,' she told reporters Sunday evening. Baltimore Mayor Stephanie Rawlings-Blake said her city had experienced a 'historic snow event.' 'I'm asking for residents to continue to be patient. … A record amount of snow must be removed,' she said. In New Jersey, some residents said they were reeling from flooding that was worse than devastation caused by Superstorm Sandy. 'There was much more water. … Everybody was affected. It was bad,' said Keith Laudeman, who owns a restaurant in Cape May, New Jersey."
The Duke Company offers a wide range of snow and ice removal supplies (in bag, bulk or pallet), construction equipment rentals (such as ground heaters). The Duke has top rated customer service offering expert advice on winter weather supplies and equipment, as well as construction equipment rentals.
Contact the Duke Company at 585-292-9870  (Rochester NY) and 607-347-4455  (Ithaca NY).
Or we can give you a quick quote via our web portal.
We offer bagged deicers at the Ithaca New York and Rochester New York location. For example, American Rock Salt in wholesale/bulk, bag or pallet 
Comprised of 100% natural Sodium Chloride (NaCL).
Also known as Halite and Road Salt, is part of the inorganic salt chemical family.
Crystalline solid is white and off-white, and has no odor.
Safety note:   American Rock Salt complies with the Toxic Substance Control Act.
Use common sense when handling Rock Salt & Road Salt by wearing eye
protection, breathing protection and avoid contact with your skin.
While naturally occurring, Rock Salt should NOT be ingested.
To avoid caking, store Rock Salt in a dry area with less than 75% humidity.
100% mined in the USA at the American Rock Salt mine located in Hampton Corners, south of Rochester New York.
Download Helpful Product Information: 
MSDS Material Safety Data Sheet for Rock Salt Bag
We also carry bagged deicers. Such as Dead Sea Mag® Pellets:
Naturally pet friendly
MAG® is pure and natural Magnesium Chloride
MAG® is 100% natural, clean, effective, and safer when compared to common de-icers.
MAG® is nearly three times less toxic than common table salt
Eight times less toxic than calcium chloride
There's less worry about pets licking their paws when they return from a walk.  In fact, a form of Magnesium Chloride is used in farm feedstock as a mineral supplement
MAG® is extracted from the Dead Sea by the natural evaporation of seawater and a simple refinement process
The concentration of magnesium chloride in the southern portion of the Dead Sea is as high as 20%
High performance ice melter
Is the best total ice melter available – it is proven more effective, environmentally safer and less damaging than other common ice melters
Residue produced: clear liquid
MAG® freezes (a 22% solution) at -27°F(-33°C) and melts effectively down to -13°F (-25°C) – well below most other ice melters
Download Helpful Product Information: MSDS Material Safety Data Sheet for Dead Sea Mag® Pellets Bag
Download Helpful Product Information: MSDS Material Safety Data Sheet for Mr. Magic®Bag
Since 2004,  the Duke Company has proudly been serving Ice Control professionals throughout New York State with exceptional pricing,  outstanding ice melter products, prompt delivery and outstanding customer service.
The Duke Company ships nationwide and throughout New York including:
Call the Duke Company at 585-292-9870  (Rochester NY) and 607-347-4455  (Ithaca NY) for all your snow and ice removal needs and information.
Sign-up for the Duke Company's Rock Salt & Deicer Alerts
Text 'DUKESALT' to '55469' to receive text messages regarding our hours, extended hours, schedule changes and discount opportunities.
Industries we serve:
Building Maintenance
Car Wash
Concrete / Redi Mix
Construction
Equipment Rental
Governmental
Grocery Retail / Wholesale
Hardware / Home Centers
Hospitals / Nursing Homes
Janitorial Supplies
Landscape Maintenance
Lawn & Garden Centers
Mass Merchandisers
Parking Lot Maintenance
Portable Toilets
Property Management
Schools / Universities
Snow Removal
Transportation / Airports
*photo provided by NASA and Space Station Commander Scott Kelly — @StationCDRKelly